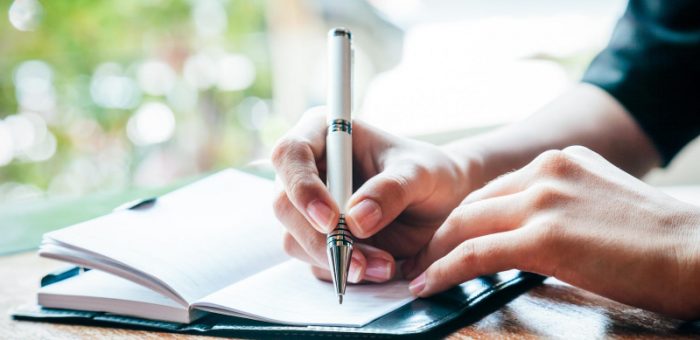 How To Write A Perfect Personal Statement
A personal statement is an important part of university applications. It is an opportunity for the applicants to show what makes them stand out. In 4000 words you need to tell your university of choice, what you have to offer. Hence, it needs to be infused with the utmost impressive writing skills you can muster. Here we have a number of personal statement tips that are sure to help out any student in this situation.
Create a draft minus the character counter
The first time you sit down to write your personal statement, do not pay heed to the word count. Let the words flow and write down everything you want to say. Once its all out, you can later crop and compress it to fit under the word limit.
Allow yourself some time
It is wiser not to rush the process. It is impossible to write a personal statement in a few hours. In some cases, it might take more than a day to finish. Relax your mind and let yourself think. You can even take a break, and then come back to the task with a fresh perspective.
Find words that express perfectly
It sounds more elegant and professional to use words that are not so common placed. Especially when you are writing to impress an academic institution. Be careful though, to not overdo it by inserting so many fancy words that it seems unauthentic.
Focus upon your strengths
Keep it in mind that through the personal statement you are proving yourself as the best candidate for the university. Write about your experiences, skills and your future goals. It is best not mention things that you didn't end up accomplishing. Elaborate any achievements and discuss how they developed you as a learned individual.
Find an effective opening statement
Give real thought to how you are going to start. Beginning with something interesting, humorous, surprising or extraordinary certainly gives a good impression. But if you have to force yourself to write something like that then it will not get the expected results. Wait till you are truly inspired by a thought and then start working on it.
Write it in your own style
A personal statement should be all about expressing your own unique ideas and voice. To avoid unconsciously copying another person's tone, do not read any personal statements prior to writing. It should not be following any set patterns or rules. Hence, you need to genuinely write from your own viewpoint.
Honesty is key
Do not add any false information about yourself in the statement. Unless you are fully adept in a skill it is better not to mention it. Accept yourself the way you are and express only that part on the page. Creating a false image would be the wrong way to go, and will form a bad impression in the long run.
Proofreading is important
It is essential to proofread the finished document yourself and then to ask others to do it. You can have more person than one to proofread it for you. Different people will give you different feedback which will only tend to make the final draft even better. However, also be careful in sorting out the discouraging advice from constructive one.
Read aloud
Read the finished draft aloud to friends and family. This will help you see any flaws that might not be evident through the writing process. Grammar mistakes or errors in sequence are easier to find this way.
Stop reading the statement after submission
Once you have sent in the application, its best not to read through it at least for a few months. Every time you read it you might start getting doubts about how its not good enough. Simply write in an honest way and express the real you. You will be sure to get in the university which is most suitable for your skills and abilities.
Students in need of more assistance can always hire academic writer services. Whether it is personal statements or any form of academic content we provide you with the best material. Our writers are reliable experts who collaborate with you to create content according to your requirements.